A great opportunity to start your career in an office environment with this entry level position, you must be an enthusiastic team player that is motivated to learn new skills. The successful candidate would be dedicated to self-improvement and display initiative in the workplace to settle into the role and become a valuable team member.
The traineeship is 30-38 hours per week, Monday-Friday negotiable. This may include meetings and functions outside of normal working hours as well as other commitments necessary to fulfil the duties of the position. There will be allocated time per week for study and all Training Fees will be paid by GippSport.
The complete objectives of the position are available to be downloaded below.
GippSport is an equal opportunity employer and welcomes applicants from a diverse range of backgrounds. It is a policy of GippSport to provide reasonable adjustments for persons with a disability and from other underrepresented cohorts in the workforce. If you need assistance or adjustments to fully participate in the application or interview process, please use the contact listed below.
GippSport is committed to protecting children and young people from harm. We require all applicants who are to work with children and young people to undergo an extensive screening process prior to appointment. This process may include, but is not limited to, comprehensive reference checks, , a 'working with children' or equivalent check and/or a 'national criminal history record' check.
Applicants must address the Key Selection Criteria outlined in the position description.
For further information please call Dan Poynton on 0402 350 920
APPLICATIONS CLOSE ON FRIDAY 13 DECEMBER 2019
Download the position description by clicking the icon below: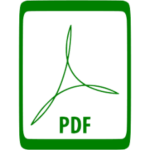 APPLICATION INSTRUCTIONS
Applications addressing the key selection criteria should be marked "confidential" and sent to:
Executive Officer
GippSport
E: info@gippsport.com.au