It has been fantastic to see a range of sporting clubs take the opportunity to host Indigenous Rounds across Gippsland over the last few years, including Football, Netball, Basketball and even Pony Clubs.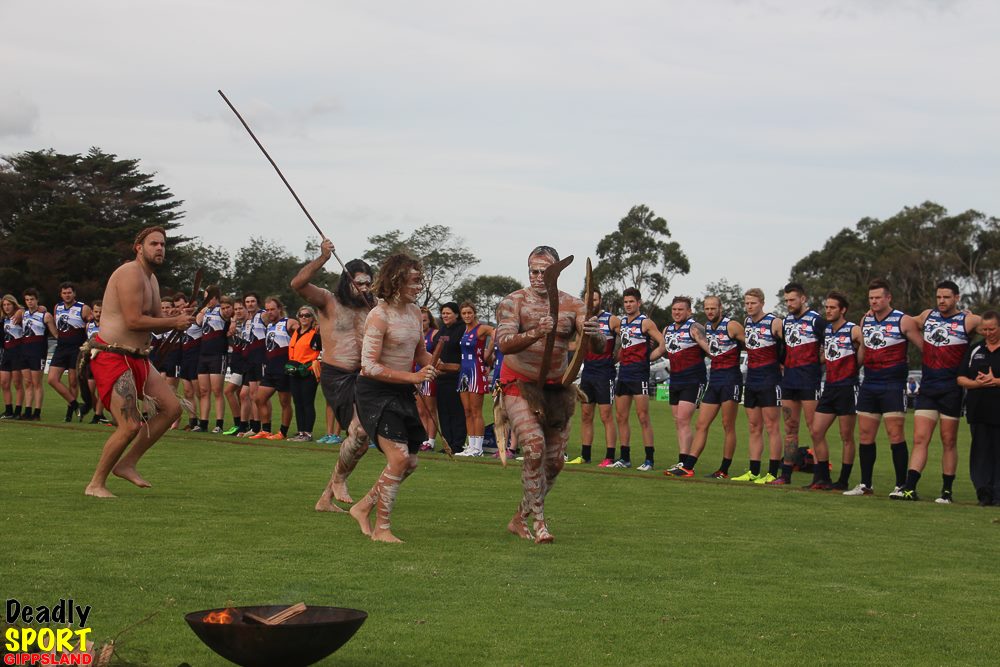 Clubs involved have all reported many benefits and good news stories from their events.
With momentum growing around Indigenous Rounds, GippSport and Deadly Gippsland have developed an Information Kit and a small Grants program to assist clubs in 2018.
The Information and Resource Kit has been put together as a reflection of 2016 & 2017 events across Gippsland and includes contact details of clubs who held events last year.  The kit steps clubs through the process of considering an event, planning activities, engaging local community members, what clubs can do and where to find funding.
Click here to download the Information & Resource Kit 2018
The Grants program provides up to $500 to assist clubs with their events, specifically to include cultural ceremonies and activities.   Applications close on 18 May 2018.
Click here to download the GippSport Grant & Guidelines 2018
(Closes 18 May 2018)
* Clubs may also be able to apply for the NAIDOC Week funding – for more info click here (closes 3 April 2018)
You can also watch a selection of videos from 2017 events:
Download
Indigenous Round Information Kit 2018
Indigenous Round Funds 2018